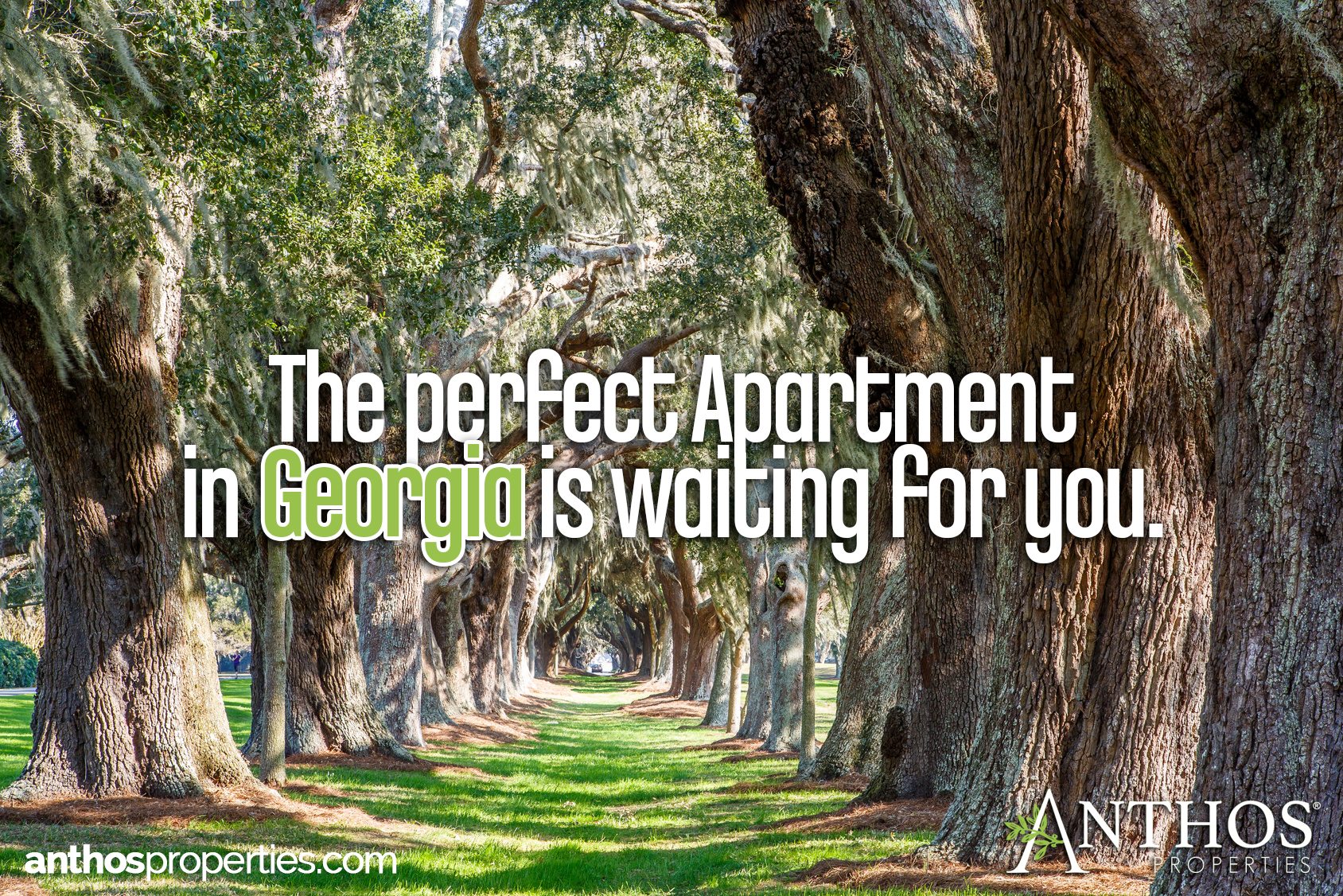 Georgia Apartment Communities
Are you looking for an apartment to rent in Georgia? If you are in the market to find a beautiful apartment home for you and your family that offers flexible lease terms and comes packed with amenities, then we suggest you take a look at our Georgia Apartment Communities at Anthos Properties.
These large apartment complexes are located outside of Downtown Atlanta in Jonesboro and Riverdale as well as in Macon, GA and Warner Robins, GA with apartments in Centerville.
Take a look below at the different properties and their features and when you found what you are looking for, you can easily fill out an application on the website or schedule a tour.