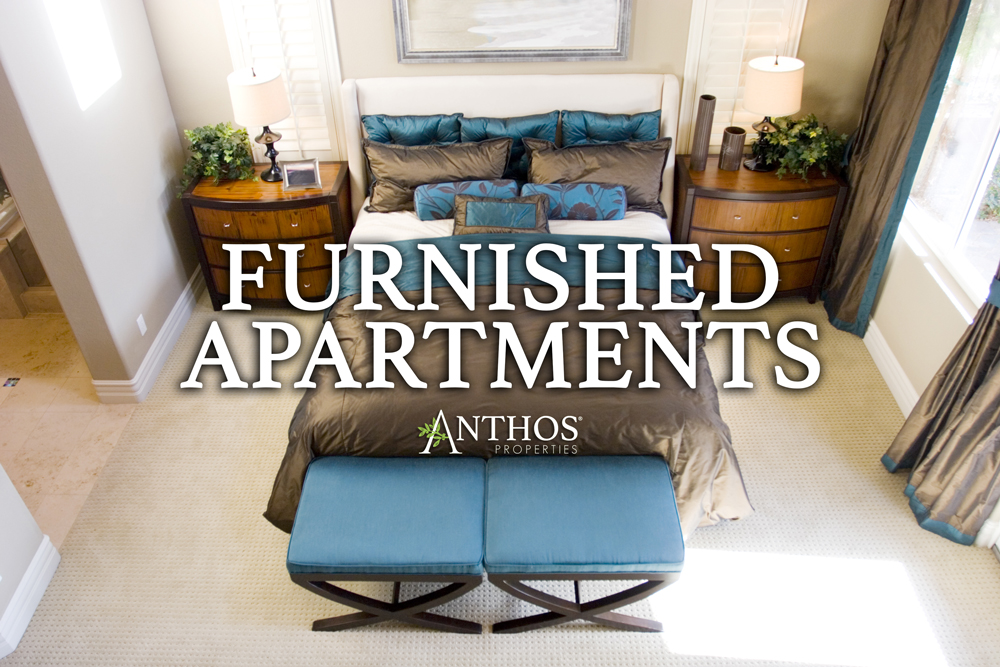 The Most Convenient Apartment
Temporary housing provides the benefit of a comfortable
home environment without the need for a long term lease commitment
or the expense of purchasing furnishing, housewares or appliances. At Anthos Properties, we offer these types of apartments homes for the convenience of our residents.
These fully furnished apartments, also referred to as corporate units, make for easy transitions for any situation that may arise. These apartments can be an ideal solution whether you are on a business trip, relocating, experiencing delays with construction or repairs to a home, or visiting local medical facilities.