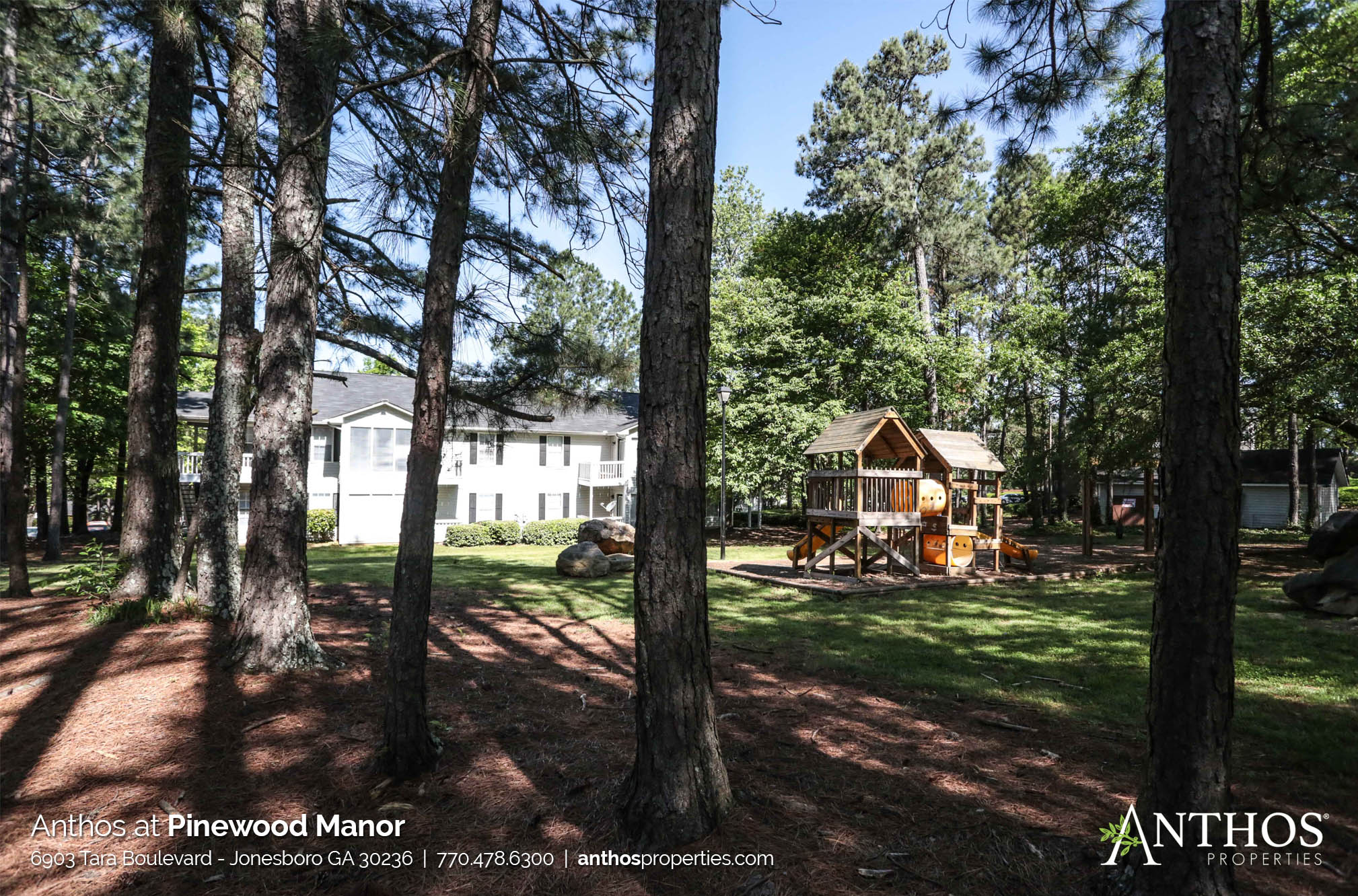 Change Introduced at Pinewood Manor
Anthos at Pinewood Manor in Jonesboro, GA – just outside of Atlanta – is one of the larger properties managed by New York based Property Management Company, Anthos Properties. Conveniently located minutes away from Anthos at Chase Ridge and Anthos at Chase Village, Pinewood Manor became a part of the company's portfolio just a few short years back.
The mission here and the top priority is to constantly improve the customer experience. The team at Anthos, and especially the individuals at Pinewood Manor, are excited to continue building on the success since taking over this property.
Prior to Anthos Properties coming in, there were a number of opinions shared on the internet from some individuals that portrays Pinewood Manor in a way that just simply doesn't apply any longer. A simple search on "Pinewood Manor reviews" would show you some very different opinions and experiences from past tenants, both good and bad. Unfortunately, what happened in the past can not be changed. Anthos Properties has been committed to using past customer experiences to determine how their properties operate today. This approach has helped Pinewood Manor become a place people truly want to live in and call home!
Anthos Properties looks forward with anticipation of more and more tenants sharing their positive experiences at Pinewood Manor and continues to work on consistently improving and providing great customer service that each and every tenant deserves. As more and more people who occupy these beautiful apartments continue staying longer and refer their friends and family here, Anthos is confident that the success they've seen here in Jonesboro will continue long into the future.