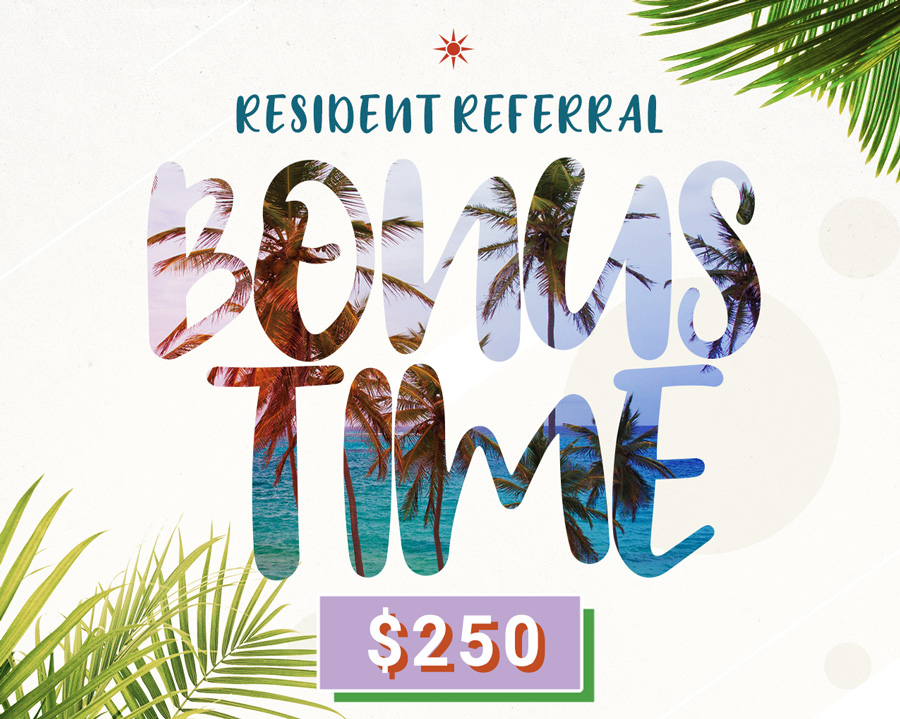 Good Friends Make Great Neighbors
We love having you at Anthos Properties, and would love to have your friends here, too!
Send your friends, family, co-workers, Facebook friends, and anyone else to Anthos Properties, and you will receive a BONUS when they move in! It's that easy!
To qualify, you must be a current resident in good standing at the time your friend moves in. The resident referral bonus will be issued to you in the form of a rent credit after the lease is signed and the move in is complete. Earning money has never been so easy or fun. Make sure your friends mention your name and address when they visit or call, so we know who to give the credit to. Don't delay … the more people you refer, the more you earn!
*Each friend must list your name as his or her referral source on the applicable forms prior to move in. Each new resident may only list one name as his or her referral.