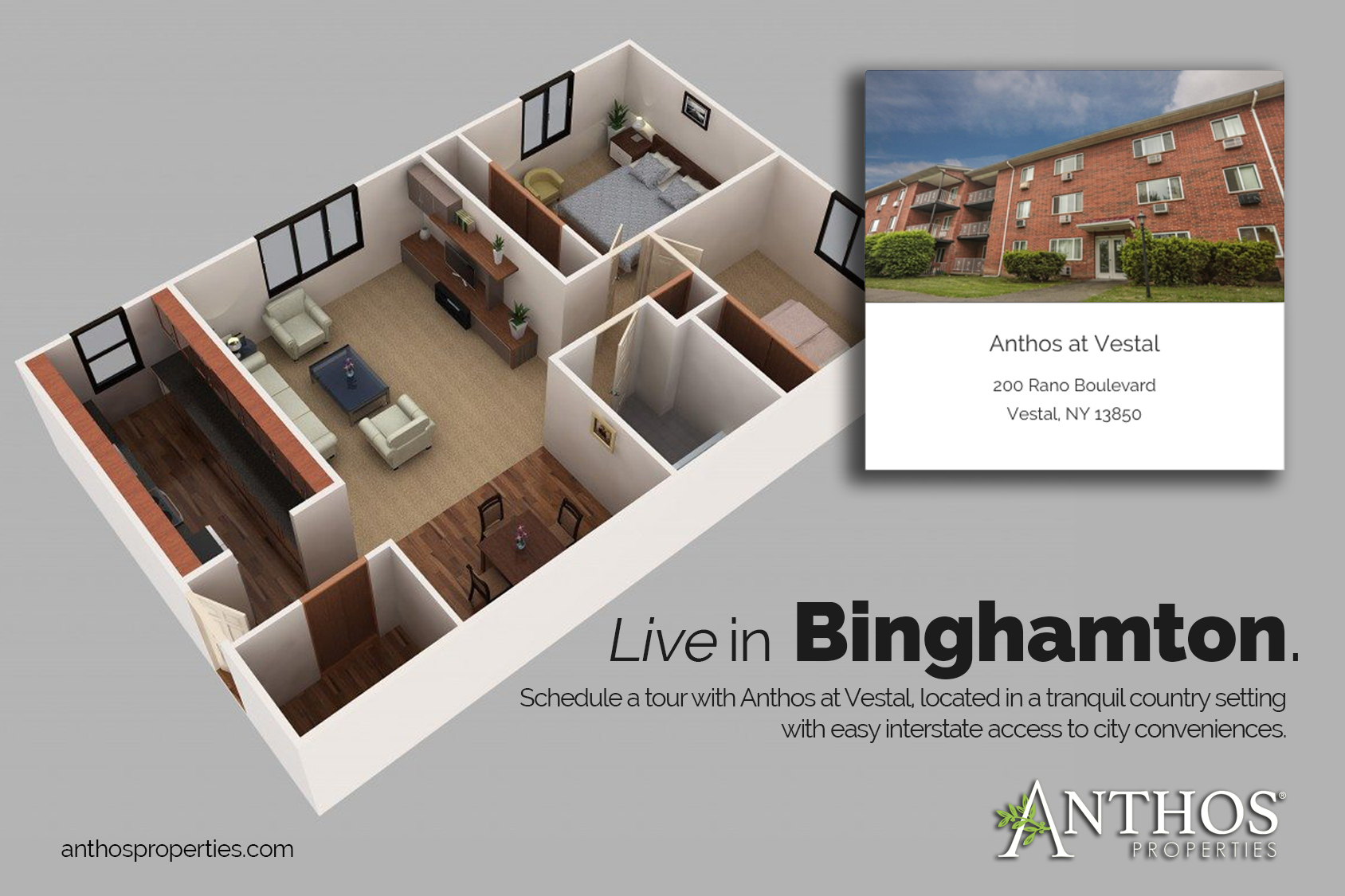 Convenient Apartment Leases in Binghamton
Convenient apartment leases are as important as the area you will be living in. If you are looking to move to Binghamton, New York we invite you to visit Anthos at Vestal for a tour. This apartment community is located in a great neighborhood with much to offer new residents.
Take a look at the Interactive Map below to see what's going on around the neighborhood in Vestal, New York.
Anthos at Vestal is set in a tranquil country setting with easy interstate access to all the city conveniences you can ask for. Anthos at Vestal is located close to Binghamton University, major shopping plazas, the post office, and so much more just a short walk away. Our apartments feature a spacious kitchen with a range and refrigerator, plenty of cupboards and counter space for those of you that live in the kitchen! You can also rest assured that these apartments feature living rooms with an abundance of living space and large windows making the way for a lot of natural sunlight.
45.8129663
15.976036000000022
2000
WALKING
km
en
15
100%
200 Rano Boulevard Vestal, NY 13850
400px
Distance
Address
Walking time
min
Details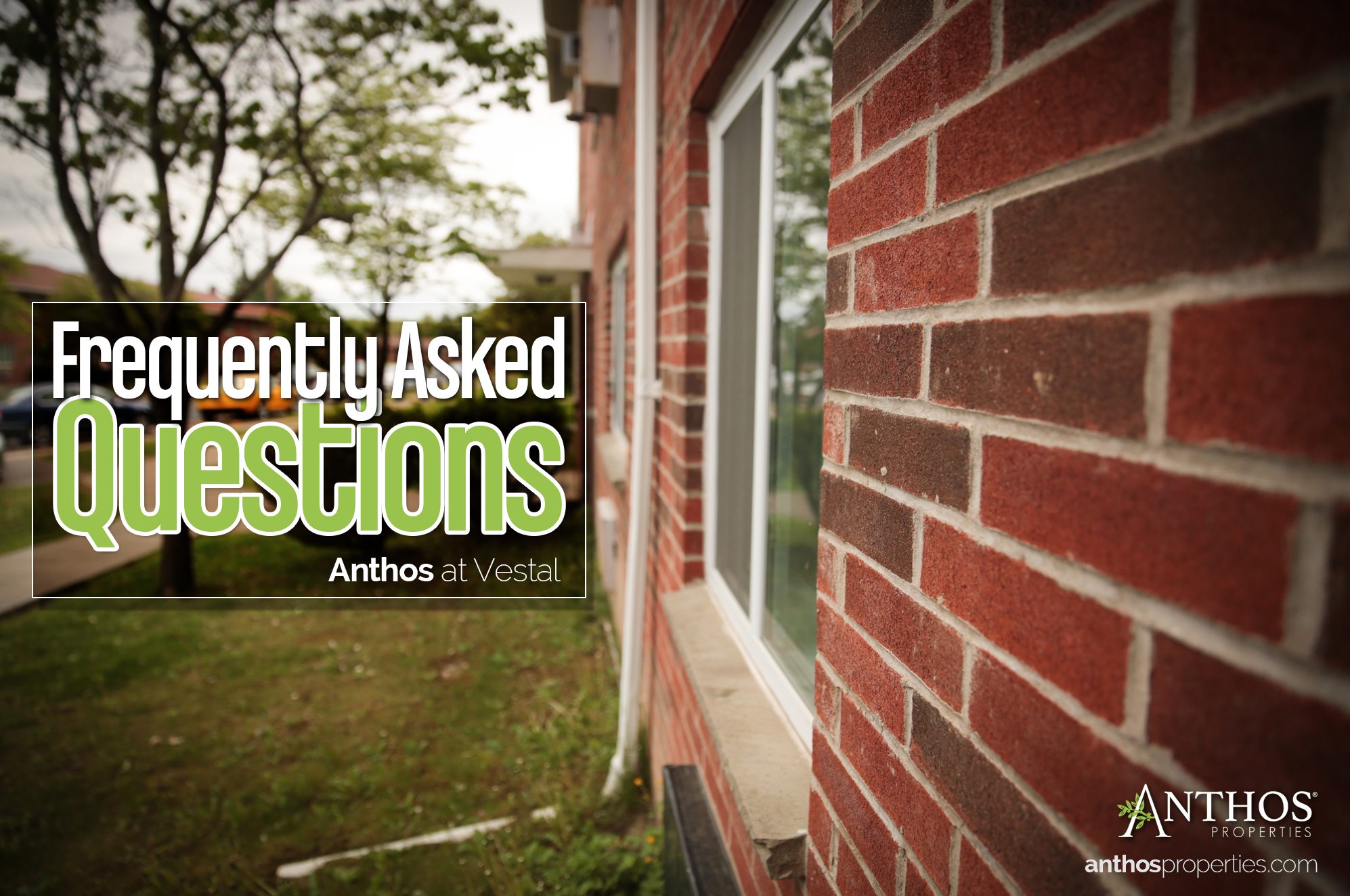 If you find yourself looking for an apartment in Upstate New York, such as Vestal or Binghamton – you will want to Schedule A Tour at Anthos at Vestal.
This Apartment Community has many features that our residents have come to love. The convenient location of this community is also what makes it extremely attractive to many different types of residents living and working in this part of New York.